a game changing innovation


in restorative dentistry

Pioneering JAW Morphodynamics™ data, MODJAW®️ is a French MedTech company commercializing a platform that integrates dynamics within morphological data to revolutionize digital dentistry.
HARDware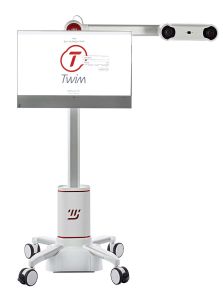 Capture jaw motion and dynamic occlusion
software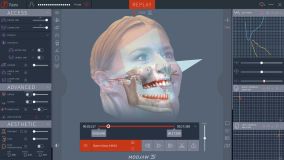 Replay and share your patients dynamic records
Import 3D models from ANY intra-oral scanner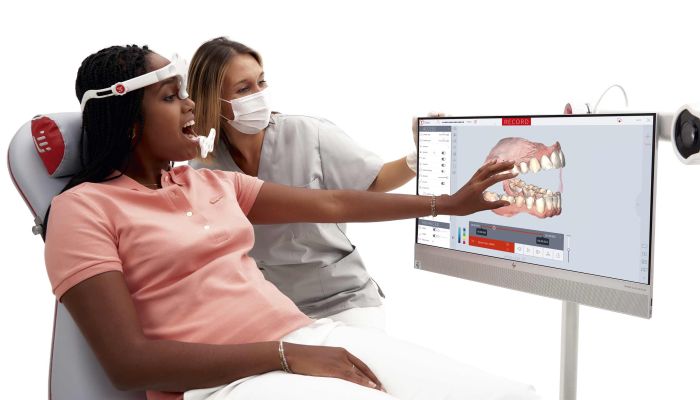 REAL-TIME JAW MOTION

Turn the visit to your practice into a memorable experience.
A POWERFUL COMMUNICATION SOLUTION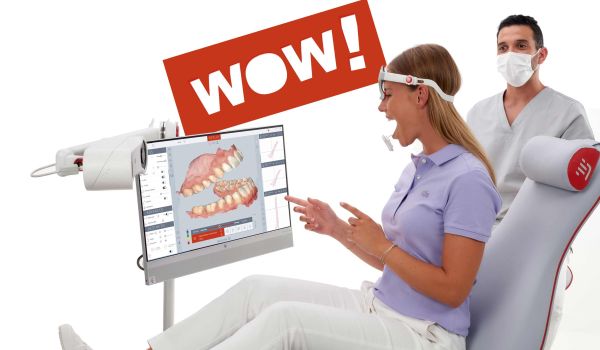 show
Display in real time on the screen and promote interactions with your patients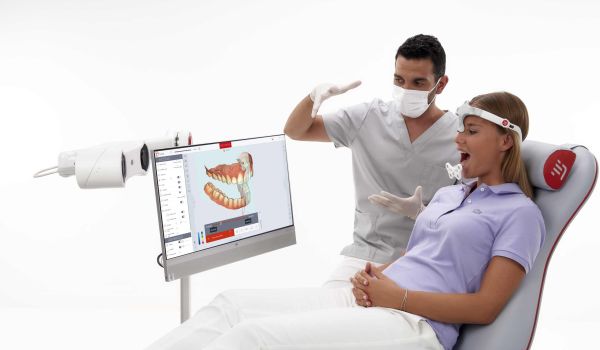 accept
Have a positive impact on the treatment acceptance rate.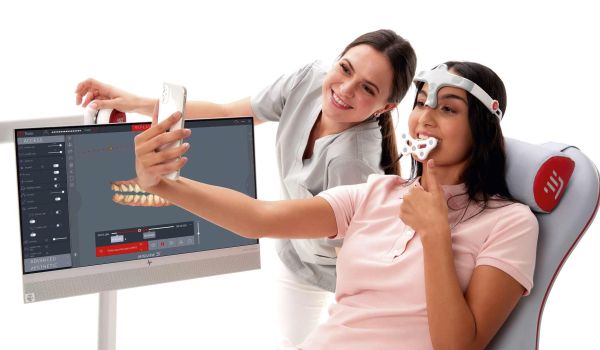 share
Drive patients to share about their memorable experience on their network.
Capture ALL your patient's movements
DYNAMIC OCCLUSION
Record your patient's everyday movements (chewing, phonation, swallowing).
Build a DYNAMIC digital twin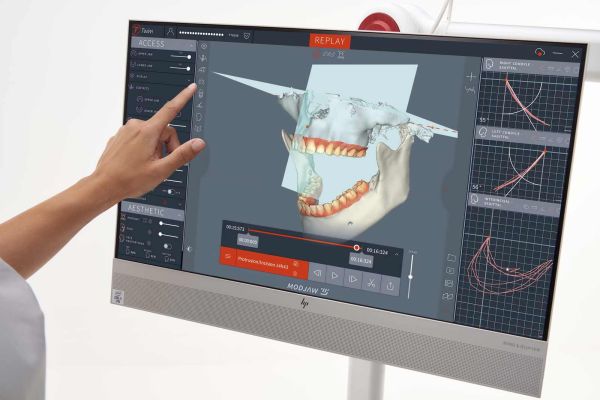 JAW MORPHODYNAMICS™
Go further thanks to the «advanced and aesthetic» features of the software and import CBCT models, facescan and picture.
⚠️ Values provided by the device highly depend on quality of input data and are operator sensitive,  please read carefully the manual before use.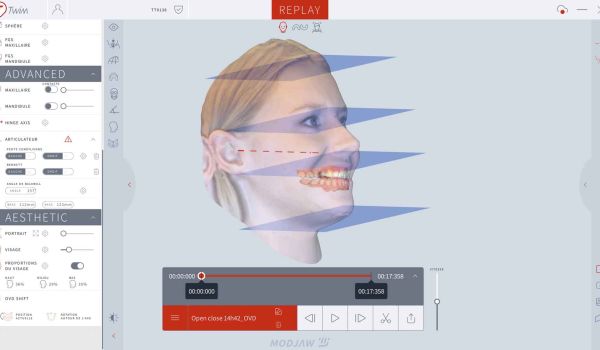 Face Proportion display on Face Scan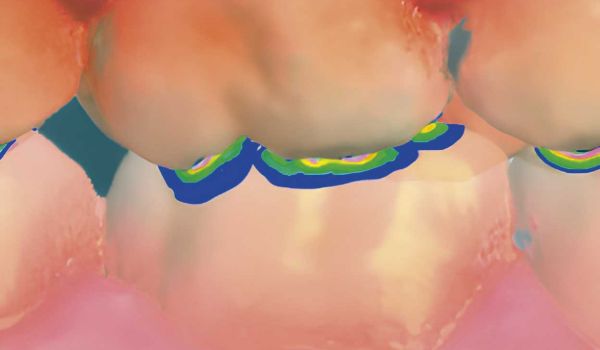 Dynamic mapping of dental contacts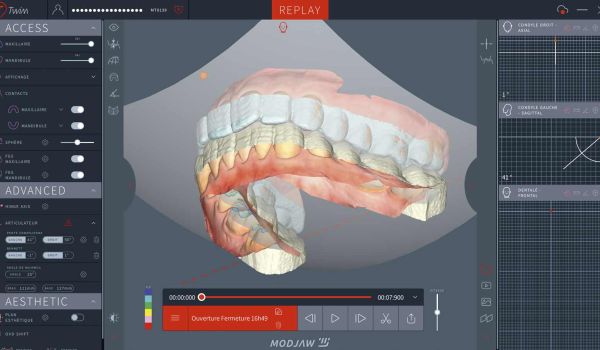 4D motion records compatible with existing CAD softwares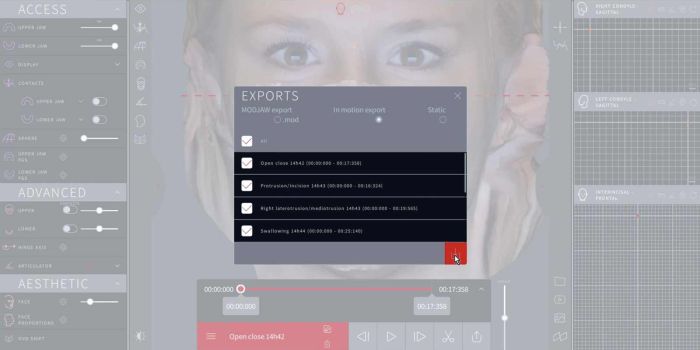 Static and dynamic export
› Export patient dataset to set up a virtual articulator
› Export 4D motion data to replay dynamic movement during design